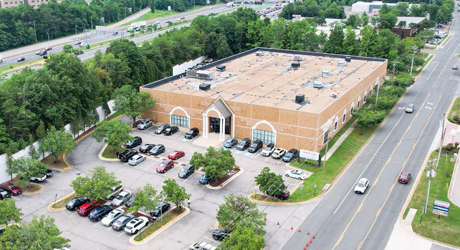 Telegraph Road
View Flyer (PDF)
14401 Telegraph Road, Woodbridge, VA
FOR SALE OR LEASE
Property Features:
Excellent signage opportunity with visibility from I-95 (197,737 VPD) and Telegraph Road
Zoned B1, General Business, offering a myriad of uses including retail, industrial and medical
Built in 1989 and renovated in 2001
Total RBA is 40,000 SF
3.21 acre property
Tilt-Up concrete panels with 30' clear height
Ample parking featuring 160 surface spaces
Strong business-friendly environment
Location Features:
Regional connectivity: I-95, I-395, the Capital Beltway (I-495), and I-66, are all within immediate and/or close proximity to the property.
Outstanding vehicular access not only to the immediate Washington, D.C. region, but also to the greater East Coast.
Conveniently located to the region's major airports, just 19 miles from Ronald Reagan National Airport and 22 miles from Dulles International Airport.
Proximate to perpetual demand drivers: The property is ideally situated in the midst of the region's largest perpetual demand drivers; the Property is just 12 miles from the NGA, 11 miles from Fort Belvoir, and 10 miles from Marine Corps Base Quantico.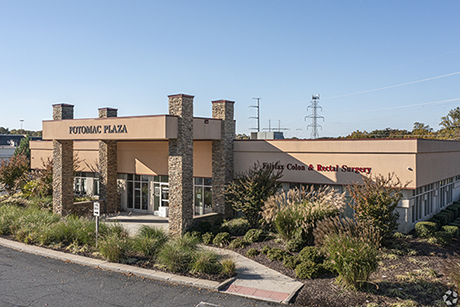 Smoketown Road
View Flyer (PDF)
14010 Smoketown Road, Woodbridge, VA
Prime Class A Medical Space with separate entrance and exit
Prestigious signage and visibility
1st floor built-to-suit medical space
Strong tenant mix of medical specialties
Abundant free surface parking
1.3 miles to Sentara Medical Center
1 mile to 95
Tons of amenities within walking distance
Traffic count 33,768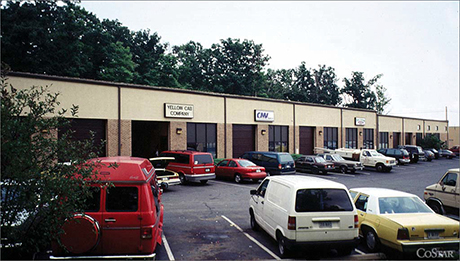 Morse Lane
View Flyer (PDF)
2609 Morse Lane, Woodbridge, VA (FULLY LEASED)
Store front & warehouse
Rate negotiable / NNN
Drive-in overhead door
18' ceiling height
Ideal for wholesale outlet, specialty retail, distribution, light manufacturing or office
1/2 mile to I-95 and 3/4 mile to Potomac Mills
Direct access to Prince William Parkway, Homer Road and commuter lot
Generous parking
Zoned M-2
Signage available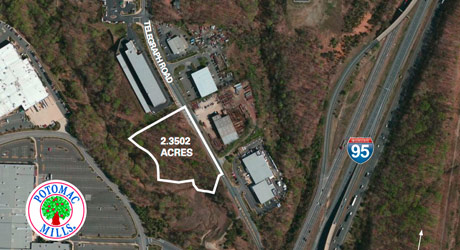 Telegraph Road
View Flyer (PDF)
14110 Telegraph Rd. Woodbridge, VA
Join Prestigious Businesses Such As: Walmart, Sams, Home Depot, Ikea, Macys', Nordstroms, Sak's, Speigal, Sears, JC Penney, NTB, Best Buy, Toys R Us, Target, Fairfield Inn, Lowes and many others.
NEXT DOOR to Potomac Mills, the largest retail outlet on the U.S. East Coast; Over 20 million visitors a year.
Siteplan for 25,600 s.f. building is in process with the county. (Great retail opportunity)
Acreage: 2.3502 acres
Sale price: $1 Million
Stormwater capacity is vested/paid for in regional
pond (no underground storage required)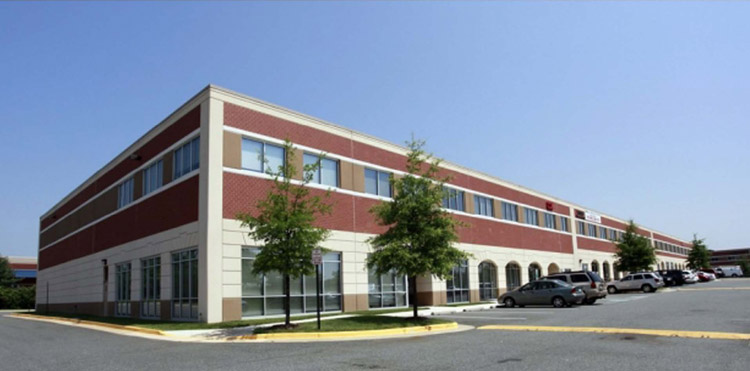 PWC Building 1
View Flyer (PDF)
14000 Crown Court Woodbridge, VA 22193
New State-of-the-Art Assisted Living Facility within Prince William Commons!
Rental Rate: Negotiable
Space Type: Office | Flex | Retail | Warehouse
Lease Type: NNN
Space Available Immediately
Parking: 3.0 ratio
Clear Ceiling Height: 24' Warehouse | 9-10' Office
Column Spacing: 40' Wide x 40' Deep
Drive In Doors: 12' wide x 14' high
Plug & Play Available
Flexible Terms
Shared Conference Rooms
Amenities Close By
Signage Available

Ideal location – close to:
I95 (1.4 miles)
Prince William Parkway
Ft. Belvoir
MCB Quantico
Sentara Hospital (1 mile)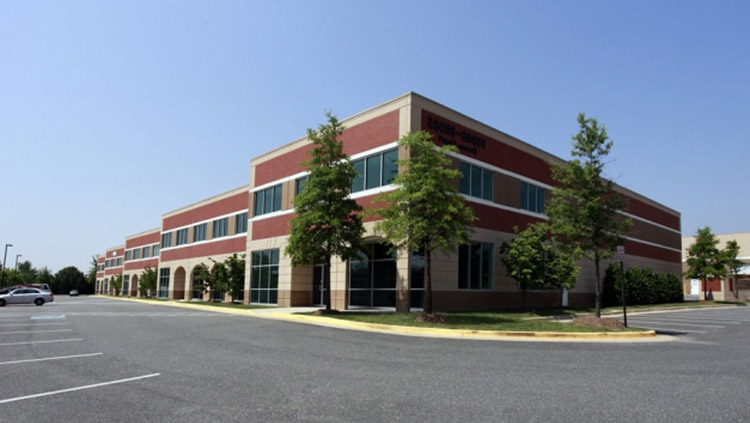 PWC Building 2
View Flyer (PDF)
14049-14083 Crown Court Woodbridge, VA 22193 (FULLY LEASED)
State-of-the-Art Assisted Living Facility within Prince William Commons!
Rental Rate: Negotiable
Space Type: Office | Flex | Retail | Warehouse
Lease Type: NNN
Space Available Immediately
Parking: 3.0 ratio
Clear Ceiling Height: 24' Warehouse | 9-10' Office
Column Spacing: 40' Wide x 40' Deep
Drive In Doors: 12' wide x 14' high
Amenities Close By
Signage Available

Ideal location – close to:
I95 (1.4 miles)
Prince William Parkway
Ft. Belvoir
MCB Quantico
Sentara Hospital (1 mile)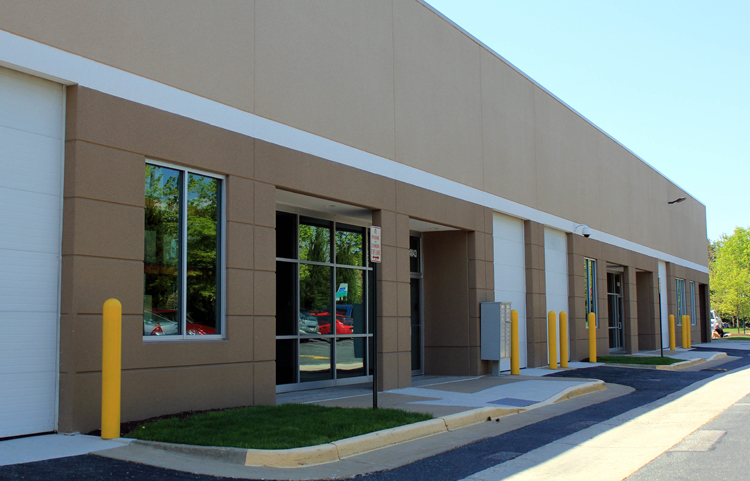 PWC Building 3
View Flyer (PDF)
14001 Crown Court Woodbridge, VA 22193
New State-of-the-Art Assisted Living Facility within Prince William Commons!
Office | Flex | Retail | R&D
Office, conditioned production and "cooled" light distribution / warehouse
Clear Ceiling Height: 18′-24′ clear
Column Spacing: 40' Wide x 40' Deep
4 at grade store front docks
Cross docks
5 Drive-up Docks: 48" h
Parking: 3.0 ratio
Amenities Close By
Signage Available

Ideal location – close to:
I95 (1.4 miles)
Prince William Parkway
Ft. Belvoir
MCB Quantico
Sentara Hospital (1 mile)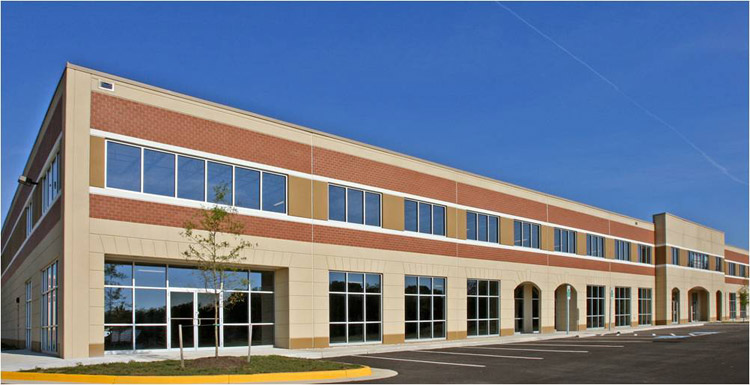 PWC Building 10
View Flyer (PDF)
3310 Noble Pond Way Woodbridge, VA 22193
New State-of-the-Art Assisted Living
Facility within Prince William Commons!
Office/Flex/Retail/R&D
Potential Plug & Play Available with Flexible Terms and Shared Conference Rooms
Ceiling Height: 24' R&D / 9'-10' Office
Column Spacing: 40'w x 40'd
Drive-in Doors: 12'w x 14'h
Parking: 3.00 Ratio
Amenities Close By
Premier Signage
MPSI 2010 Traffic Volume Estimate at Prince William Parkway and Golansky Blvd = 51,922
Close to I-95 (1.4 Miles), Prince William Parkway, Ft. Belvoir, MCB Quantico and Potomac Hospital (2 Miles)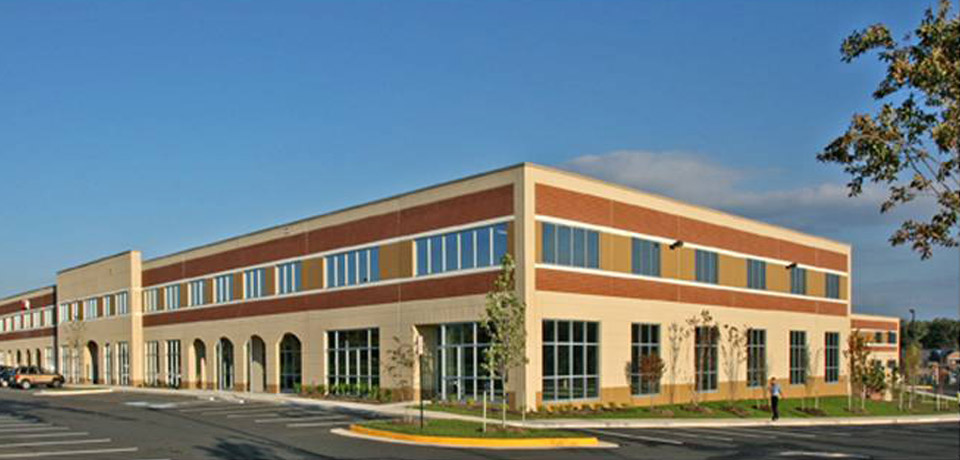 PWC Building 11
View Flyer (PDF)
3320 Noble Pond Way Woodbridge, VA 22193
New State-of-the-Art Assisted Living Facility within Prince William Commons!
Office/Flex/Retail/R&D
Ceiling Height: 24' R&D / 9'-10' Office
Column Spacing: 40'w x 40'd
Drive-up Docks: 48"h
Parking: 3.00 Ratio
Amenities Close By
Premier Signage
MPSI 2010 Traffic Volume Estimate at Prince William Parkway and
Golansky Blvd = 51,922
Close to I-95 (1.4 Miles), Prince William Parkway, Ft. Belvoir, MCB
Quantico and Potomac Hospital (2 Miles)