Mid-Atlantic Acquisitions, LLC is a Woman-Owned Small Business providing full service real estate services for national and international clients. Our suite of services include tenant represenation, agency leasing, construction, project management and property management.
Our tenant services reach a vast arena with clients locally, nationally and internationally. Our transactional support includes companies such as Lockheed Martin Corporation, Boeing, General Dynamics, BAE Systems, Comcast, First Command, SAIC and many more. Our landlord representation includes service to a variety of federal and private sector clients including, but not limited to Colchester Land LLC, Charles E. Smith (VNO), Long & Foster Corporate,The Pence Group, Roadside Development and WashREIT as well as the Internal Revenue Service (IRS), Customs and Border Patrol (CPB), Defense Logisticis Agency (DLA), the Drug Enforcement Agency (DEA), and the General Services Administration (GSA).
No matter the size or financial strength of a company, proper representation can save money, time and win new business. Don't let your competitor beat or surpass your level of strategic Real Estate planning. With our customer- centric approach and established enterprise, Mid-Atlantic has garnered a reputation of performance excellence.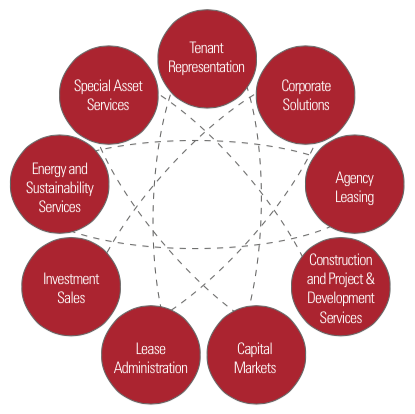 Real Estate Support Services
Tenant Representation
Corporate Solutions
Pre/Post Award Pricing Model
Agency Leasing
Construction
Property Management / Maintenance
Program Support Services
Program / Project Management
Acquisition Support
Financial Analysis
Systems Engineering
Administrative Support
Training
Staff Augmentation
We deliver exceptional strategic, fully integrated services and solutions for real estate owners and occupiers.